Smart Hospital : Hospital Management System
Smart Hospital : Hospital Management System
Smart Hospital is Modern and Complete Hospital Automation Software that suites to almost every hospital or medical institution from patient OPD visits to Operation to Pathology Test etc. It includes 25+ modules with 9 inbuilt users (Super Admin, Admin, Doctor, Accountant, Pathologist, Radiologist, Nurse, Receptionist and Patient) panel.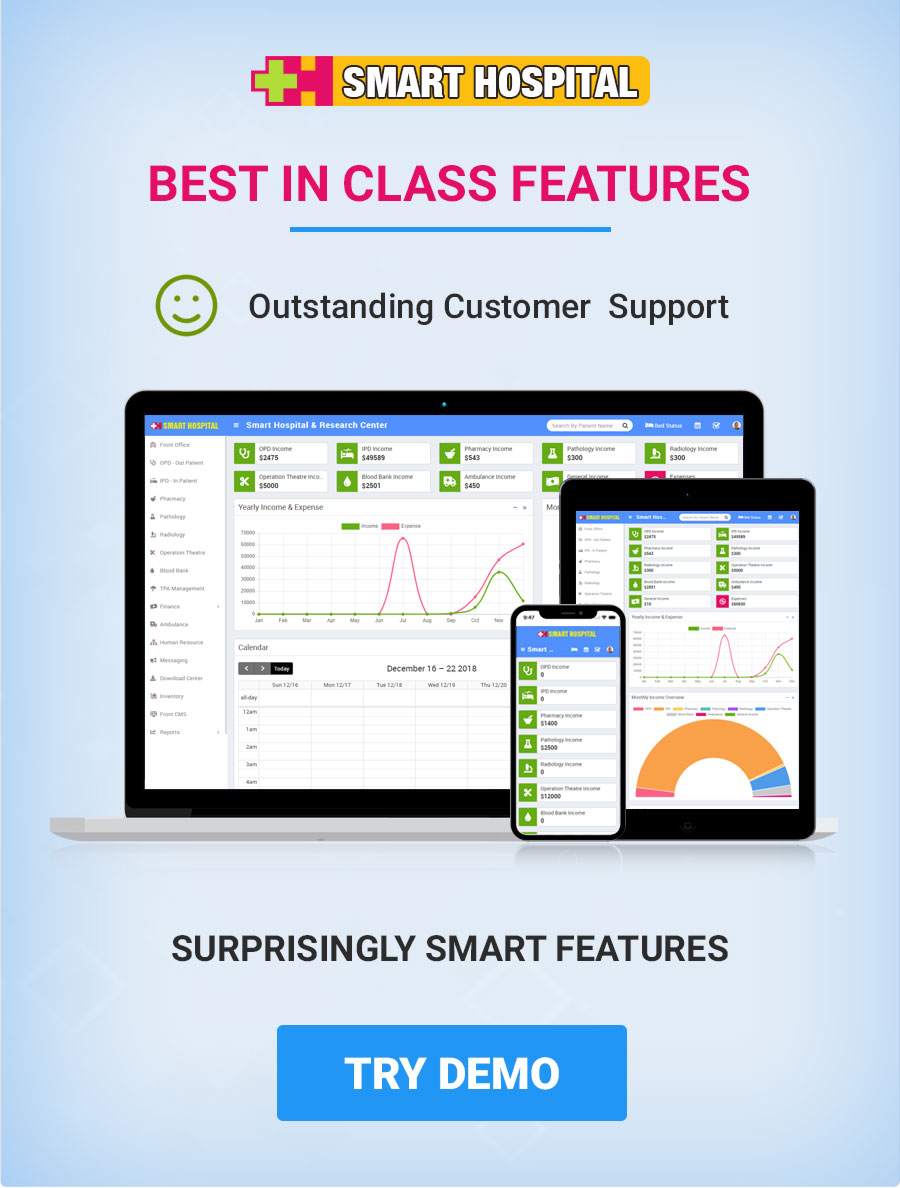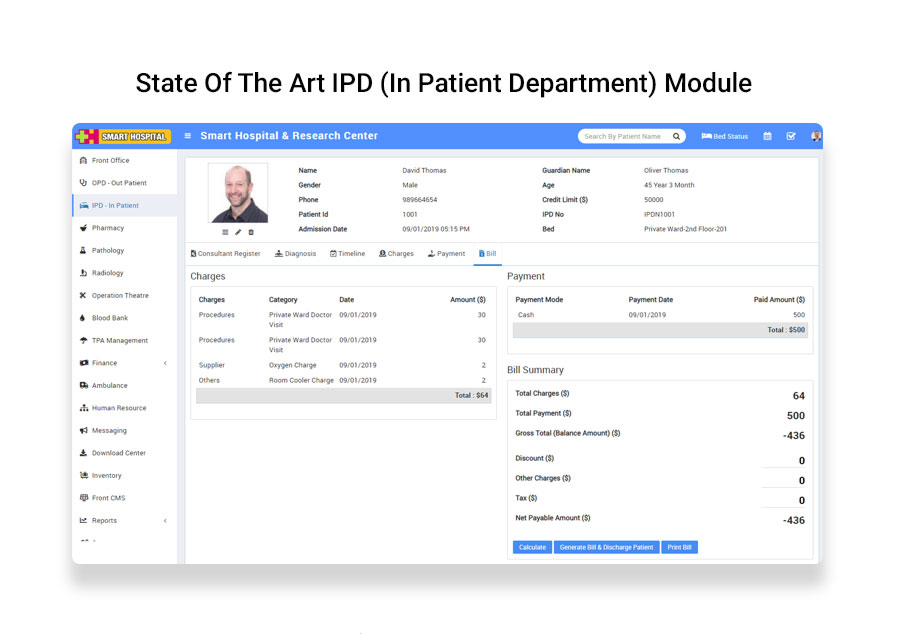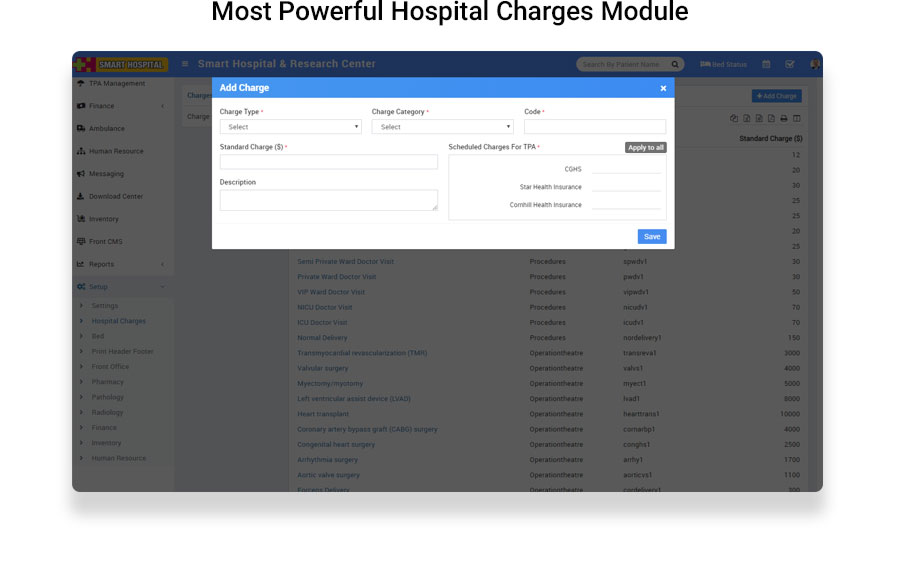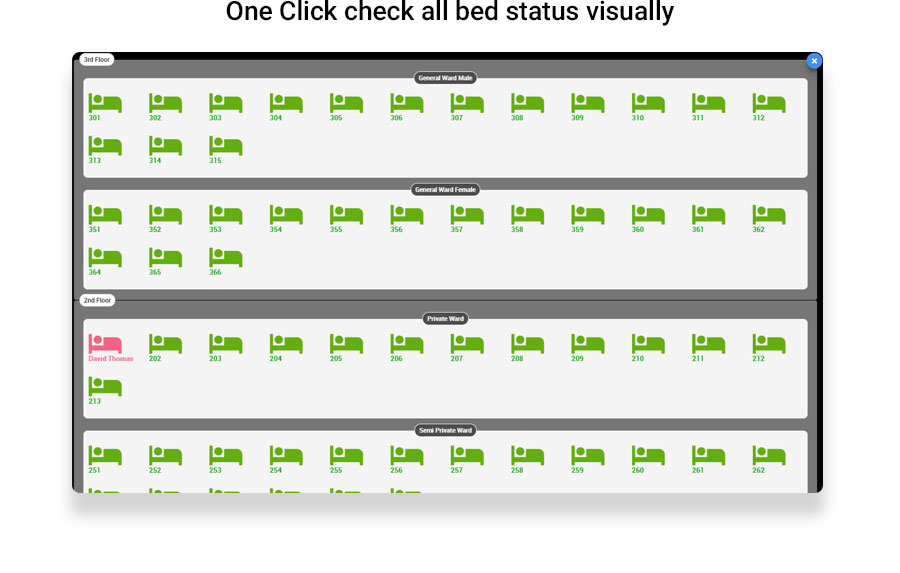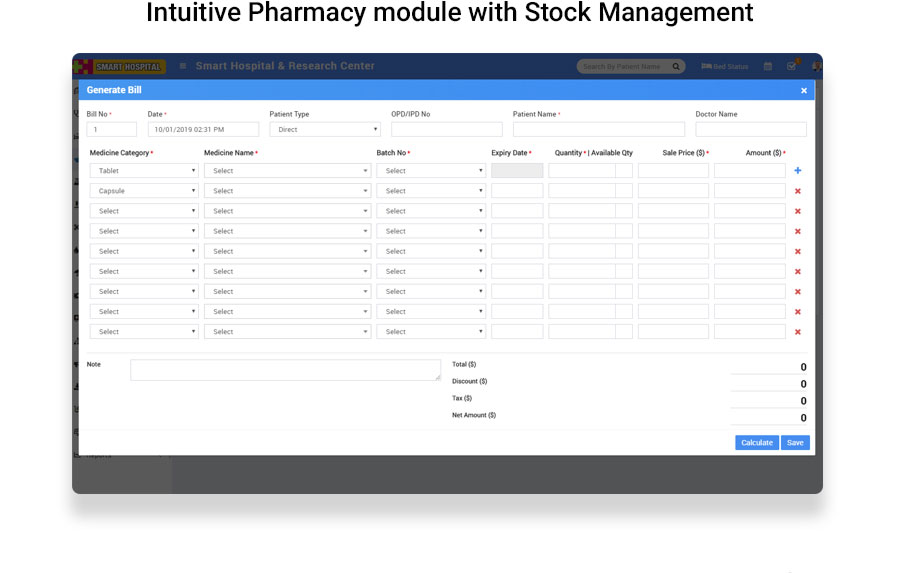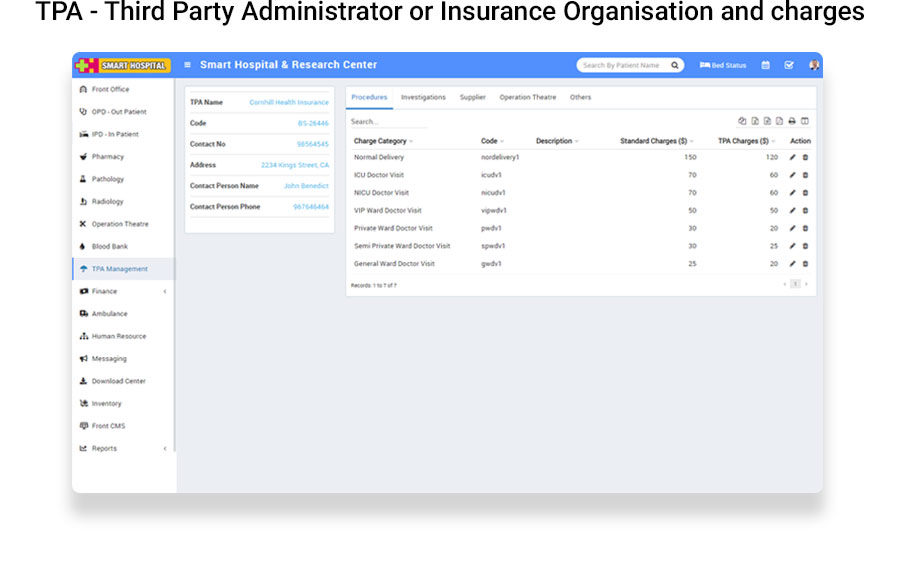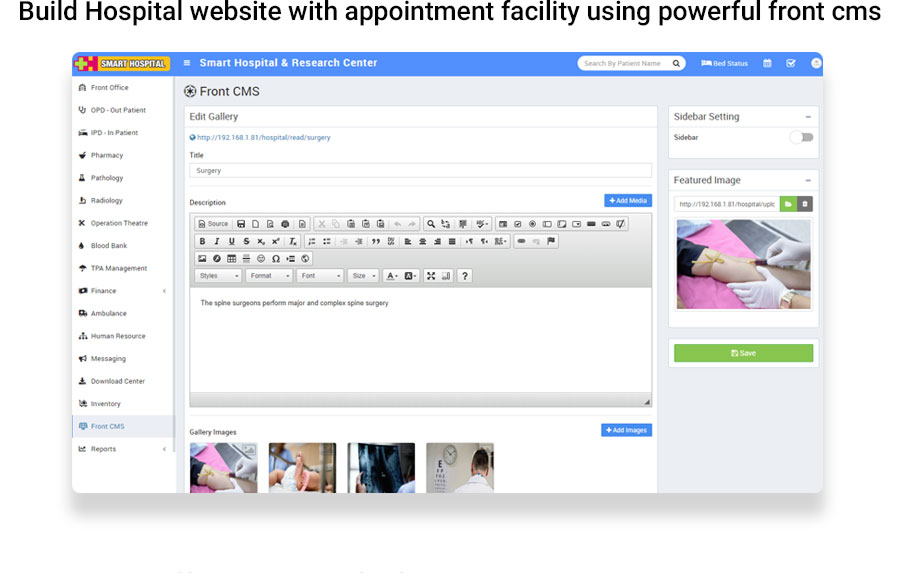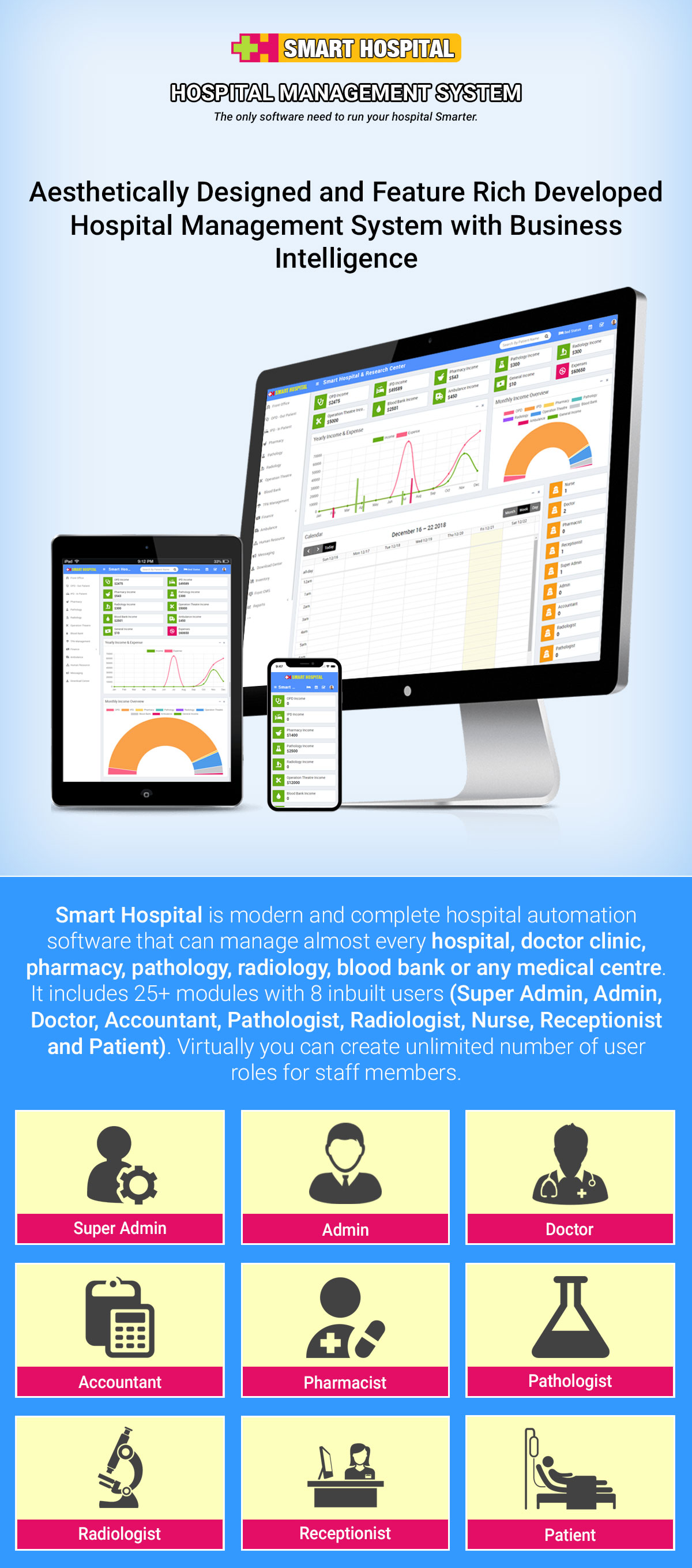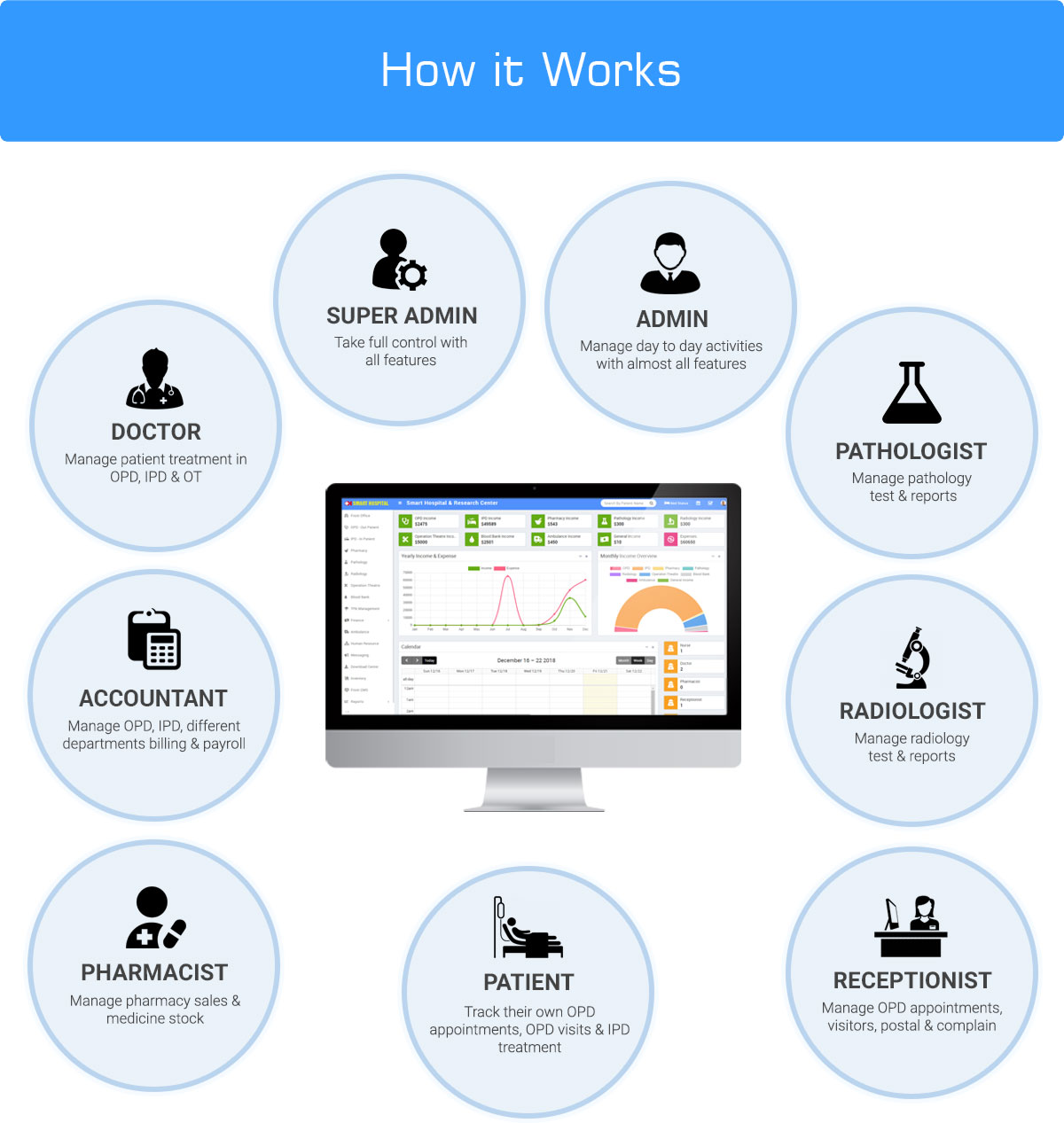 Smart Hospital coming version 2 new features included -
Single entry point for patient. Now patient can be enter and select with single patient id for all modules
Added Birth and Death Record module
Added medicine list in opd/ipd prescription
Patient can be move from appointment to opd/ipd in single click
Patient can be move from opd to ipd in single click
Added Charges, Payment and Bill feature in OPD
Added Prescription in IPD
Added manual prescription print in opd/ipd
Added opd/ipd prescription medicine dosage
Predefine opd consultation charges for doctors
Added medicine purchase in pharmacy
Added medicine import in pharmacy
Added patient import
Added printing for payment receipt feature in every module
Added all modules in patient panel
Added various new reports
Added % in tax and discount for billing
Added date of birth filed for patient for exact age calculation
And many new features are under development…
Google Driver   | |   MegaNZ
Smart Hospital v2.1 - Hospital Management System - nulled
Google Driver   | |   MegaNZ
Password Unzip: khosinhvien.com
*** Mọi người chịu khó click link quảng cáo hoặc Donate để khosinhvien.com có kinh phí duy trì : Tại đây , rất cảm ơn các bạn.
Hướng dẫn getlink tại kho Sinh Viên :  tại đây hoặc xem hình ảnh mịnh họa dưới
Nguồn Kho Sinh Viên - Tất cả dữ liệu chia sẽ hoàn toàn miễn phí